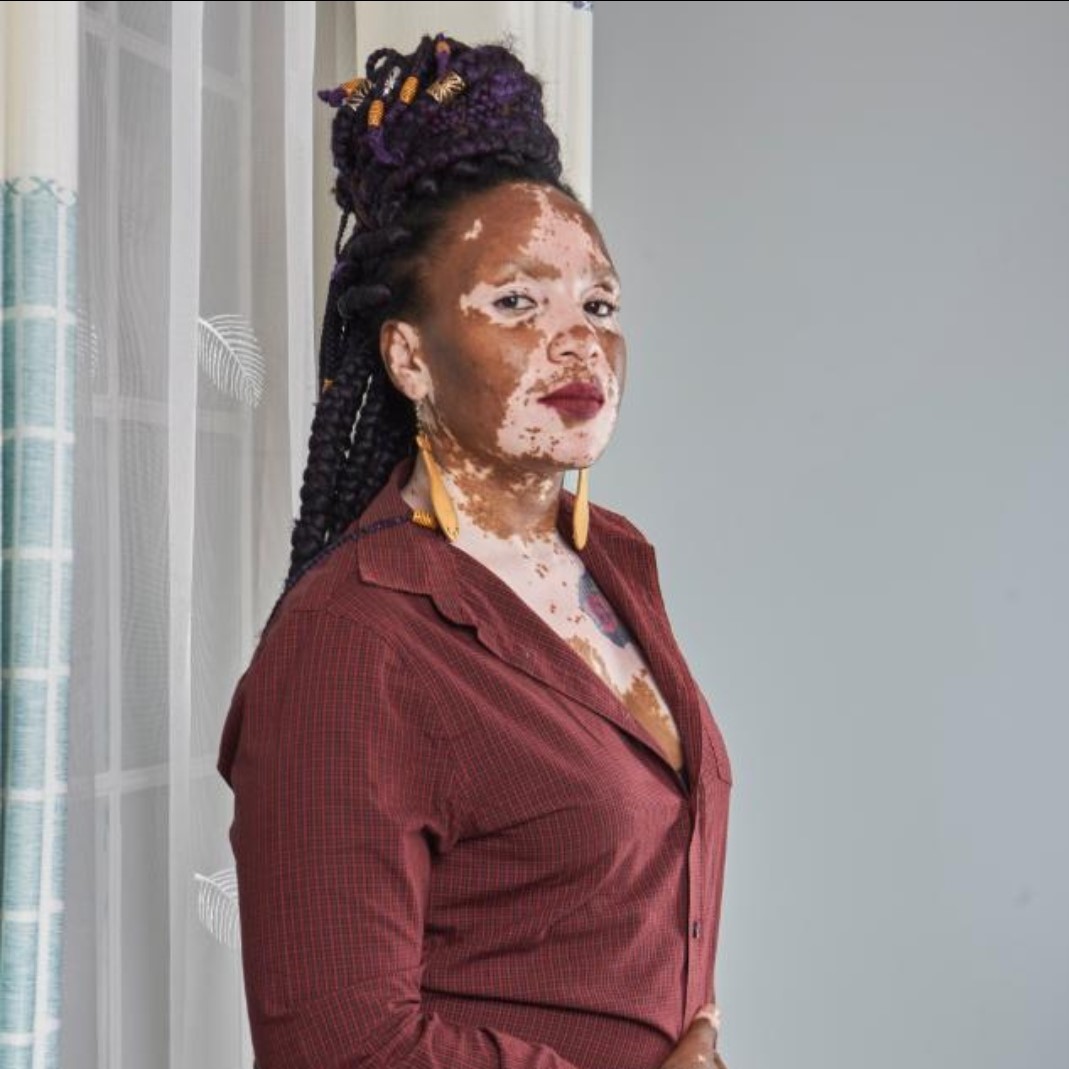 These are the 10 Fun Facts about Julie Nasuju You didn't know as below.
In The research done by Maya Clinic and Oxford University Medical science, vitiligo is a condition in which the pigment is lost from areas of the skin, causing whitish patches, often with no clear cause. In our article we shall look at a living testimony of a vitiligo victim and what she is today;
Julie Nasuju is a Kenyan Model at Model management.com, MC, Deejay, Actress, Motivational speaker who lives with a skin pigment (vitiligo) since her childhood.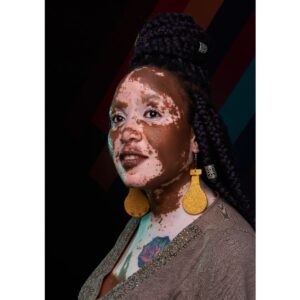 Fun Facts 1. Good vibes ambassador.
2. I love my skin.
3. Mother of four.
4. Loves cooking and eating.
5. Sometimes I'm mistaken as either Nazizi or Fena look alike.
6. Once featured as the main model on a Sauti Sol music video.
7. Was a dancer back in the days.
8. Was once a lead singer in a worship team.
9. Was a handball goalkeeper.
10. My life journey is inspiring.
She is also a member of Royal Patches, a platform of the Vitiligo Society of Kenya that organizes meetings and empowerment sessions for vitiligo living Kenyans this is because, In June, a friend of theirs, a 20-year-old girl suffering from vitiligo, committed suicide. That proved it is necessary to reach other vitiligans, support and encourage them.
I kindly welcome your thoughts, comment, likes and shares about the above content on the beautiful living Kenyan Model With vitiligo.
You can follow her Instagram page @royal_patches