VIPOC 2018 : Paris
More than 50 patients leaders and scientists coming from the 5 continents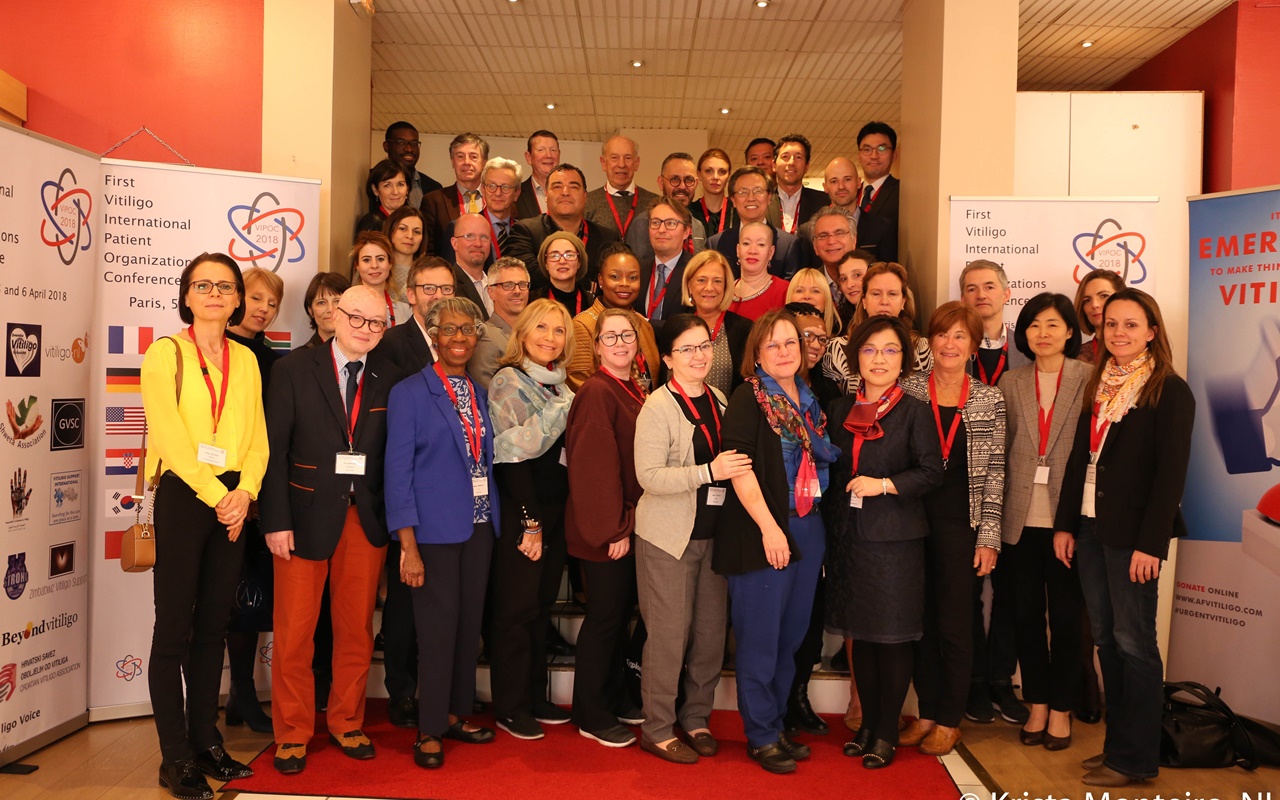 On April 5 and 6 2018, the first Vitiligo International Patient Organizations Conference took place in Paris during 2 days.
3 key outputs :
Building a global vitiligo patient organizations alliance/committee with a steering committee named during the conference.

International guidelines for vitiligo to be issued with patient and GP versions.

Reinforcement of regional networks with researchers and having 2nd VIPOC conference.
The organization of VIPOC 2018 was overseen by two international committees:
VIPOC 2018 Steering Committee was composed of leaders of various vitiligo patient organizations from across the world, ensuring a diversity of topics, cultural perspectives and experience (in alphabetical order) :
Ms Jacky Gardner (USA) www.vitiligosupport.org
Ms Myriam Lamine (Tunisia) www.atvitiligo.org
Mr Stephen Nierberger (Australia) www.vitiligo.org.au
Mr Jean-Marie Meurant (France) www.afvitiligo.com
Mr Paul Monteiro (Netherlands) www.vitiligo.nl
Ms Maya Tulpule (India) www.myshweta.org
Ms Gaone Tlhong (South Africa) www.beyondvitiligo.org
South America patient organization (in progress)
Coordination was provided by Association Française du Vitiligo 11 rue de Clichy 75009 Paris France www.afvitiligo.com
VIPOC 2018 Scientific Committee : The panel of international experts in vitiligo research was assembled and included : Dr Mauro Picardo (Italy) and Prof Alain Taïeb (France)
Are you a Vitiligo Patient Leader? Join now to become a member.
Our purpose is to improve the daily life of vitiligo patients, provide them with the support and information they need, and promote understanding, recognition, work on cure and care for vitiligo by the medical community and society.