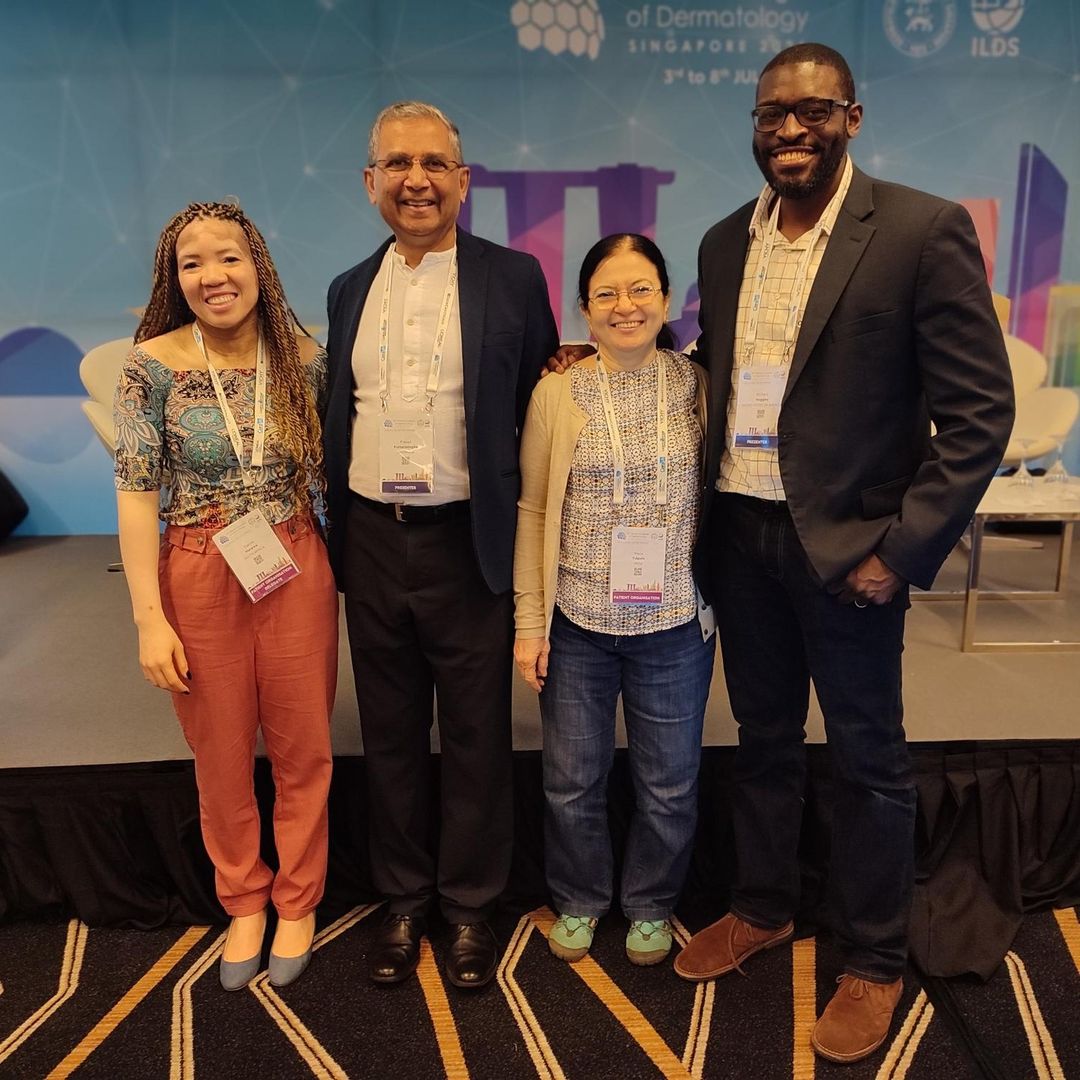 Our president Mrs Gaone Matewa and the board member Dr Maya Tulpule was one of the patient organisation representatives at the 25th World Congress of Dermatology. The sessions at the congress were very insightful, covered a wide range of topics related to vitiligo treatments, from historical approaches to the latest advancements. Such gatherings allow for the exchange of expertise among dermatologists, scientists, and other stakeholders, including pharmaceutical representatives from different countries.
Moreover, the exhibition of future health technology showcased how technology is being integrated into the healthcare sector. It's particularly exciting to see advancements in digital health that facilitate diagnosis and track treatment progress. With these developments, the future of healthcare seems promising, as it allows for more accurate and efficient approaches to patient care.
Thank you to the organisers and sponsors of Congress for promoting inclusion by providing a platform for patients' representatives to voice our views, share personal experiences, and present the realities of living with vitiligo. This direct engagement with dermatologists and other healthcare professionals allows for a more comprehensive understanding of the challenges, needs, and preferences of individuals with vitiligo.