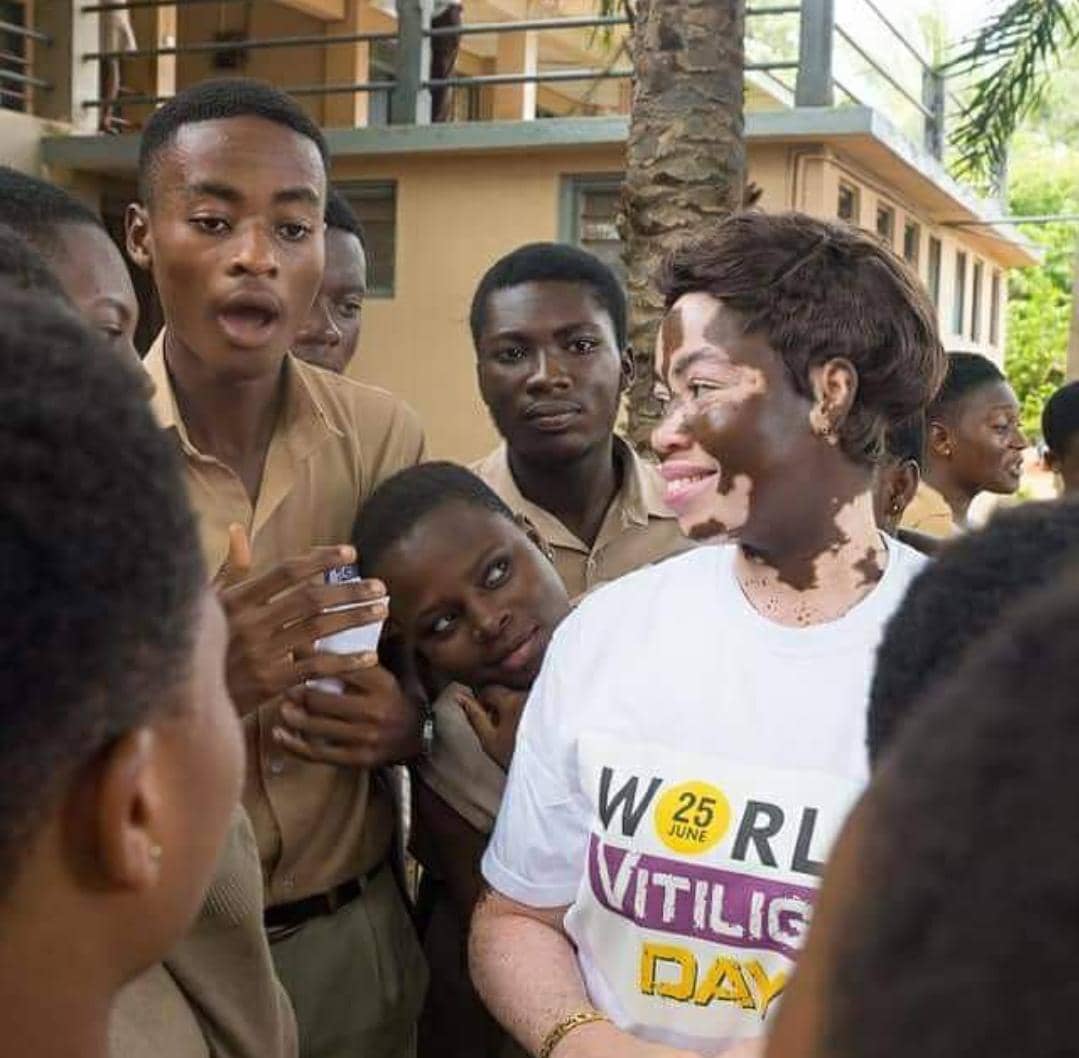 Enam Honya Heikeens a pretty Ghanaian nurse who had her nice-looking black skin completely being dominated by a skin illness known as vitiligo which she has to live with since age 7.
In an up-close with Enam, now the director for Vitiligo Ghana Foundation mentioned that she assists people to fight against the stigma people with vitiligo have to endure because of their situation and indicates that it has never been easy.
In the entire life of Enam, she has had to endure the strange looks people give her and to some extent refrain from any form of contact with her as if she had a communicable disease.
"People are always asking questions about my skin. They always stare at me and there have been instances when community folks don't want to board the same bus with you or have their kids befriend you because they think the condition is contagious" she added.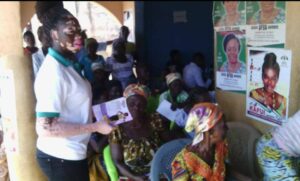 Enam had her basic education at Keta State School. She continued to Keta Business Senior High School and later went to Keta Nursing and Midwifery training college all in the Volta region. As stated by Enam, her interest is to keep encouraging people with vitiligo and develop plans to put a limit to the stigma attached to the condition.
You can follow Enam on Instagram @vitiligo_ghana