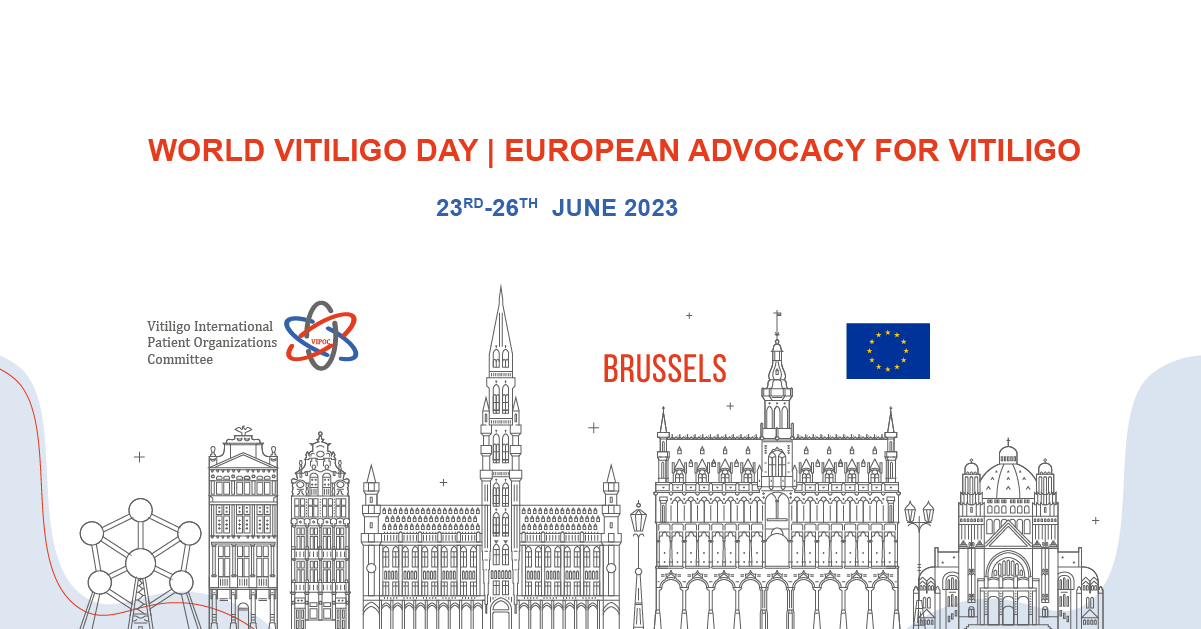 As you know, 2023 is a special year for all of us and the start of vitiligo treatment journeys.
Yes, very special indeed, because this is the year of the arrival of a new drug.
Other molecules as anti-jak, topical creams, systemic treatments are under clinical trials/reviews in Europe by big pharma industries with interesting first results.
To get the drug prescribed by doctors, each drug should be validated by the EMA (European Medicines Agency located in Amsterdam, The Netherlands) before being distributed in EU countries after local specific access and price regulations. Patient organizations need to be involved in every step and ready to advocate through meetings, contribution files, etc.
Your patient organization will have to inform, advocate and raise awareness about vitiligo… so all the patients will be able to have same level of knowledge about the new drugs/trials and have access to treatment. The Patient organization roles are crucial, and our commitments are important.
With such good news, and tremendous steps (thanks to the researchers and the patients willing to participate to all the clinical trials) we have to learn together and to celebrate.
With the support of VIPOC and our sponsors,  we have organized an amazing event in Brussels (Belgium), during the World Vitiligo Day (WVD) celebration (25th June). The first meeting will be with the representatives of the European vitiligo organizations. The celebration will consist of 2 days for patient leaders' meetings and one day for EU advocacy.
From June 23rd (arrival of the participants) to the 26th of June, the provisional program will be:
Saturday 24th and Sunday 25th: Vitiligo patient representatives meeting (workshop, advocacy, implementation of joint projects, training, etc.)
Monday 26th: advocacy meeting with EU representatives.
Conditions :
Transportation and accommodation costs (flight/train, hotel recommended by VIPOC will be supported by VIPOC and sponsors.)
One delegate per patient organization.
Saturday 24th and Sunday 25th are strongly recommended for participation. Monday 26th is also important to meet Country/EU representatives if delegates are available.
To make this meeting a success, we are counting on your participation. Please don't hesitate to contact us for more information at  nicolle.maquignon@vipoc.org  .