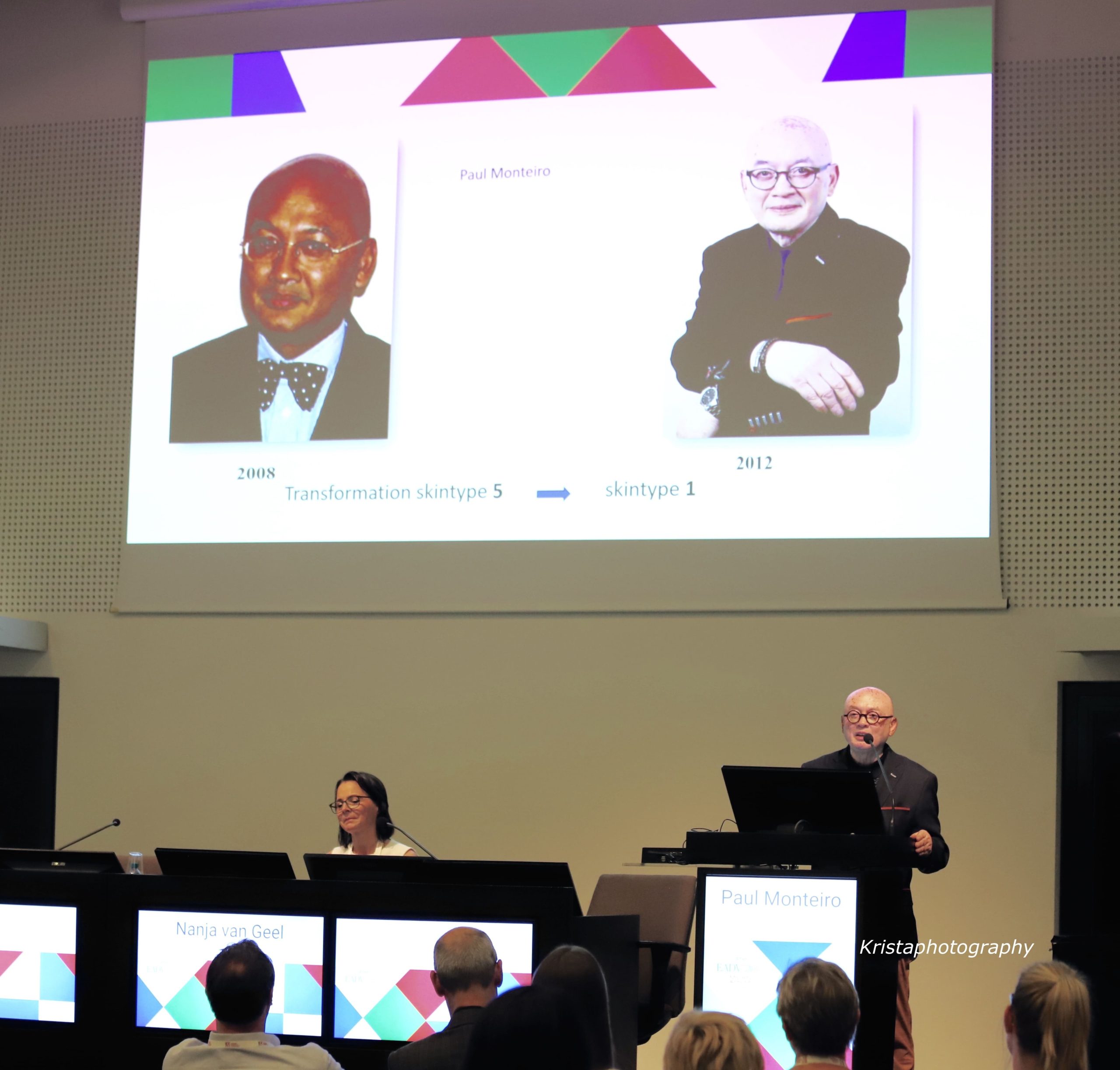 The EADV (European Academy for Dermatology and Venereology) held in Milan from September 7 – 10, brought together more than 600 speakers in more than 170 sessions presenting the highest quality research in dermatology and venereology. More than 13000 visitors attended this conference. Vitiligo was presented by international dermatologists.Lectures were given on, among others, the pathogenesis of hypopigmentation, coping with vitiligo, the psychological impact of vitiligo.
During a selection session for nurses, part of the scientific program and organized by Prof. Dr. Dr Nanja van Geel from UZ Gent (Belgium) both dermatologists and nurses could participate in this session. In this session Nanja van Geel (prof. UZG) discussed the subject of Vitiligo in the clinical practice of a tertiary center, Sylvia Transez, (UZG nurse) 'Nurses, the bridge between the vitiligo patient and their doctor'.
Paul Monteiro (President Vitiligo.nl, The Netherlands) gave a presentation about 'Vitiligo, living in contrast' and  Dr. Patrick  Kemperman (Psychodermatologist Amsterdam UMC, The Netherlands ) addressing the psychosocial impact of vitiligo.
Paul Monteiro, also a member of the steering committee of the VIPOC (Vitiligo Patients Organization Commitee)_ also presented the objectives of the VIPOC: Worldwide alliance of vitiligo patient organizations, founded in 2018,   official NGO based in Paris. Patient leaders and scientists will be sharing views, expertise, projects,with researchers, dermatologists, pharma industries representatives, in fact VIPOC is building bridges between the world of the patients  and the world of the researchers, dermatologists, pharma industries.
Also some members of the Vitiligo Task Force including the representative of VIPOC, Paul Monteiro, came together in a special meeting on a update on the articles containing the Vitiligo Guidelines- Consensus Statement. The goal is to have a final version approved of the worldwide endorsed guidelines for the diagnosis and management of vitiligo. Important in the guidelines : Quality of life measurements should be considered in all patients and intervention, guidance and support should be offered if required.