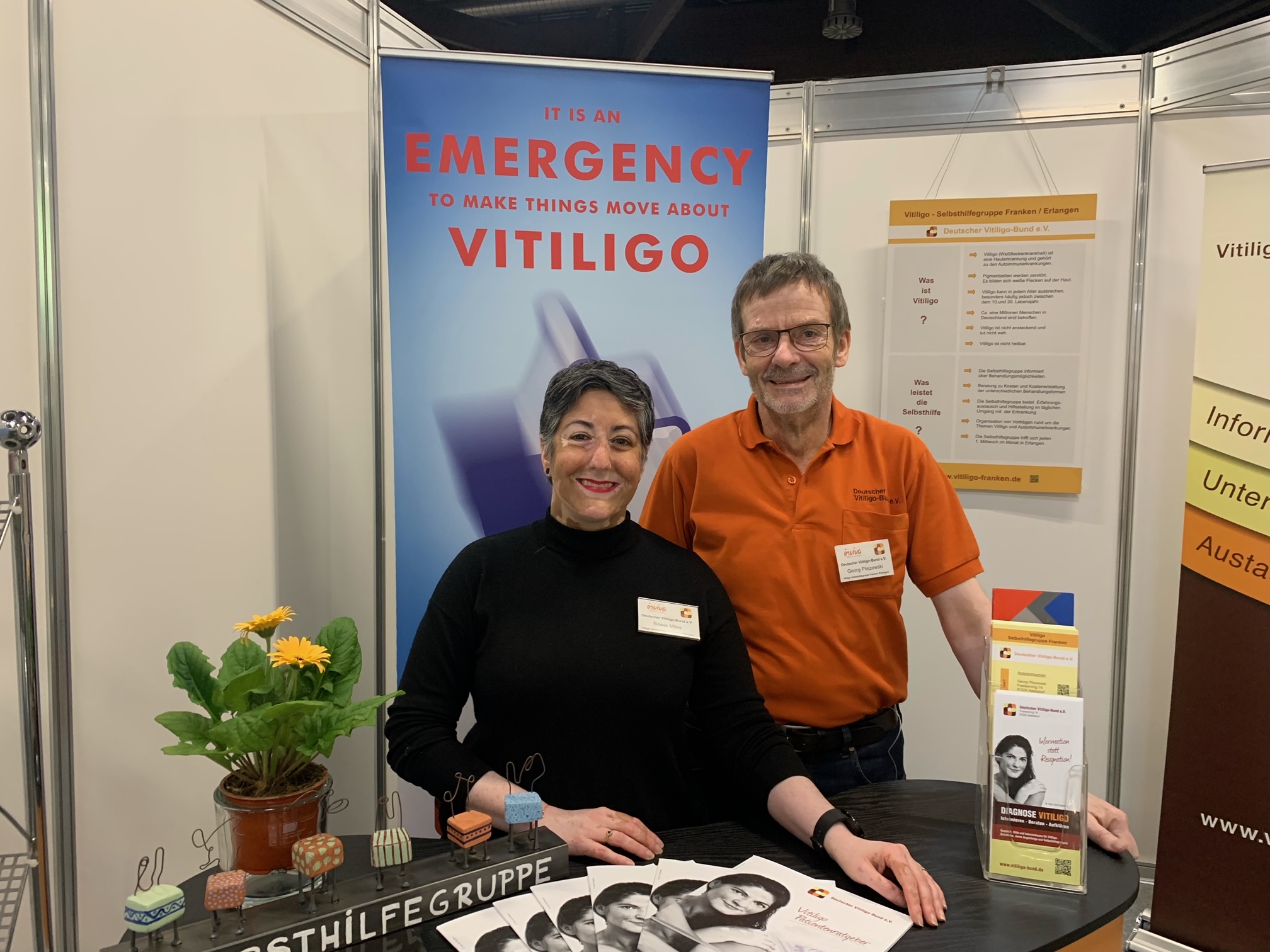 The German Vitiligo Association enthusiastically participated in the recent Inviva Festival in an effort to raise awareness of the condition and inform the public about the value of therapy. Approximately 50 people visited the association's stand, where they had educational conversations regarding vitiligo.
The organisation teamed together at the festival to have a significant impact since they wanted to help as many affected people as they could and educate festival attendees about vitiligo. The booth developed into a center for knowledge sharing, providing visitors with the chance to learn about vitiligo and the available treatments.
The booth attracted a lot of interest and was the topic of multiple conversations throughout the event. People in attendance avidly sought out information and interacted with the organization officials, both those who were intrigued and those who had directly experienced vitiligo. Many people expressed their amazement at learning that there was a vitiligo society in Germany and praised the volunteers' helpfulness.
The exhibit offered a variety of vitiligo-related subjects and ideas. The future of vitiligo treatment was actively explored, with new alternatives like Opzelura and systemic therapies being highlighted. In addition, discussions focused on children's vitiligo and the best ways to support young people who have the illness. The necessity of understanding vitiligo as a disease requiring treatment rather than merely a cosmetic concern—an significant distinction that has been highlighted in Germany since 2021—was one of the main messages delivered.
Despite the absence of significant announcements or outcomes from the event, the booth successfully achieved its primary objective of spreading awareness and fostering informative discussions. The positive reactions and feedback from attendees were unanimous, affirming the booth's impact. Attendees expressed gratitude for the association's presence and appreciated the valuable information shared. Many visitors were pleased to learn about the available resources and support networks, demonstrating the importance of events like the Inviva Festival in providing education and building connections.
While the booth encountered no major challenges during the event, the association acknowledged the need to secure sufficient volunteers for future endeavours. As they reflect on their participation, the German Vitiligo Association is considering the possibility of returning to the next Inviva Festival with a booth, but a final decision has yet to be made.
Although no key partnerships or collaborations were formed during the event, the association's presence served as a reminder of the ongoing work being done to support individuals with vitiligo in Germany. By actively engaging with attendees, the booth contributed to fostering a sense of unity among those affected by vitiligo and other conditions.
The German Association for Vitiligo's participation in the Inviva Festival was a resounding success. The booth became a platform for raising awareness, sharing information, and promoting dialogue about vitiligo and its treatment options. As the association continues its mission to support individuals with vitiligo, events like the Inviva Festival play a vital role in spreading awareness, combating stigmas, and fostering a more inclusive society.