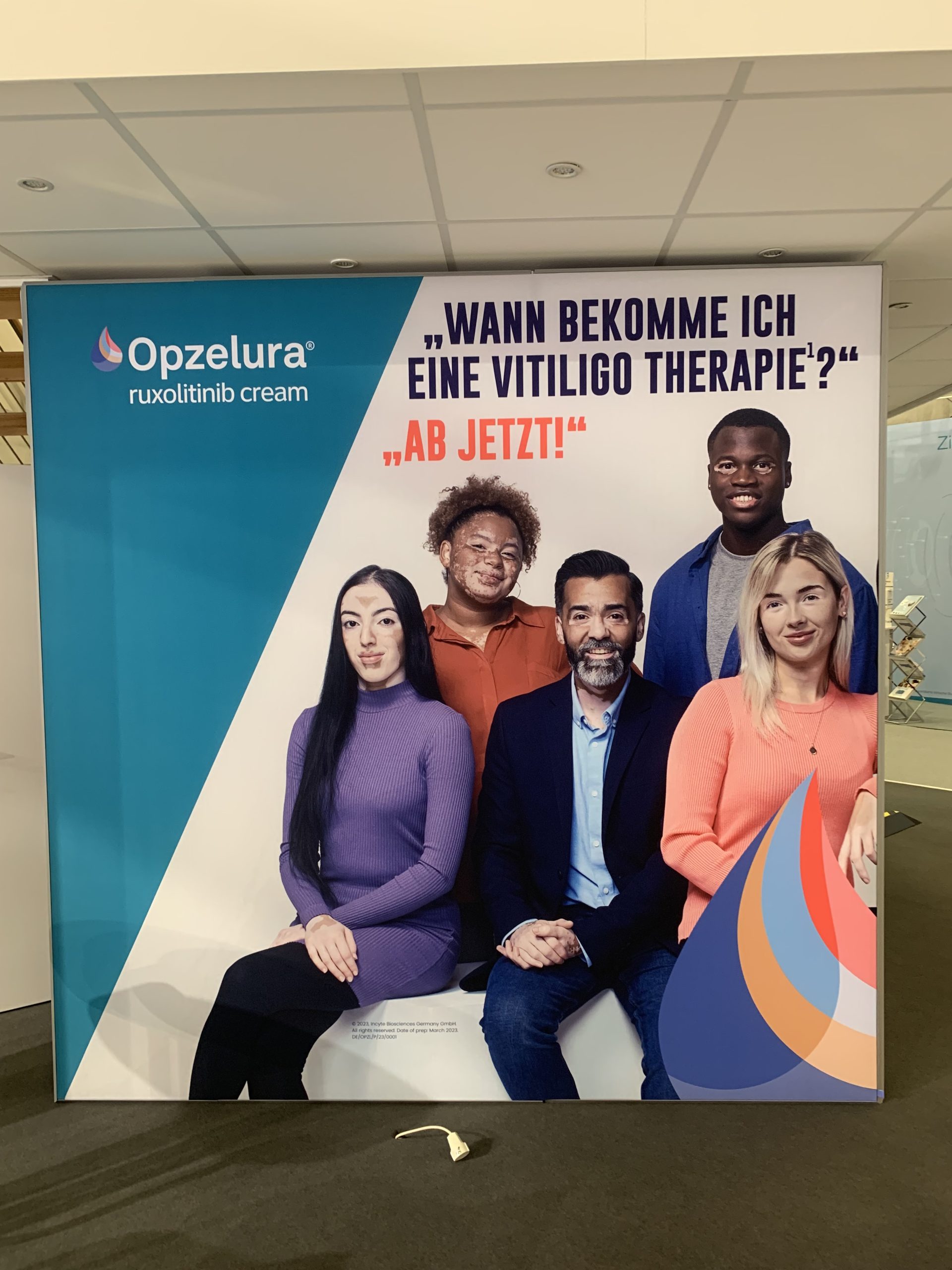 The 52nd conference of the German Dermatological Society (DDG) was held from the 26th to the 29th of April 2023 at the City Cube in Berlin. It is a highly anticipated event that offers advanced and continuing education at the highest level. It is an opportunity for professionals in the field of dermatology to stay up-to-date with the latest developments, connect with colleagues, and exchange ideas.
One of the most exciting aspects of the DDG conference is the inclusion of representatives from patient organizations. This year, the German vitiligo association was in attendance, and they were proud to have a VIPOC representative present. VIPOC is a global initiative that works to raise awareness of vitiligo and improve the lives of people living with the condition.
The presence of a VIPOC representative at the DDG conference highlights the growing recognition of vitiligo as a significant dermatological concern. It also underscores the importance of patient perspectives in guiding research and treatment efforts.
The conference featured a hybrid combination of lectures and symposia, which were also offered in digital form. This format allowed for a wider audience to participate and provided greater accessibility to the latest advancements in clinical dermatology. Attendees had the opportunity to learn about the latest findings from research, including new insights into the underlying causes of skin disorders, and suggestions for daily practice.
One of the most exciting developments discussed at the DDG conference was the latest approval of Opzelura in the EU. Opzelura is a topical cream that has been shown to be effective in reducing the size and severity of vitiligo lesions. The approval of Opzelura represents a significant advance in the treatment of vitiligo and offers new hope to people living with the condition.
The event provided an opportunity for healthcare professionals, researchers, and patient advocates to come together and collaborate in an effort to improve the lives of people living with skin disorders. It is a testament to the progress that has been made in the field and a sign of even greater advancements to come.