June is Vitiligo Awareness Month,
June 25th is World Vitiligo Day, AND from
June 16th -18th there is a Children with Vitiligo Weekend!
HOORAY! 🥳
Being a child with Vitiligo comes with challenges, Therefore it is really important to offer the support necessary for each child – from medical advice to a big warm hug.
The Deutscher (German) Vitiligo-Bund e.V  organised a weekend away for Children with Vitiligo in Fulda, Hessen. As the only organisation for patients with Vitiligo in Germany, the support group planned a full agenda for children and their families.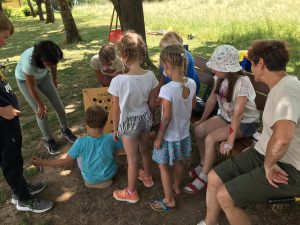 The aim was to be open, listen, share experiences, build confidence and enjoy meeting other children with Vitiligo.  Through art and drawing, discussions with dermatologists, yoga sessions and meeting authors of Vitiligo books, the children and families had the opportunity to embrace and understand Vitiligo from all perspectives.
16 families and 24 children took part of this exciting weekend, to connect and come together through Vitiligo and it was a great success!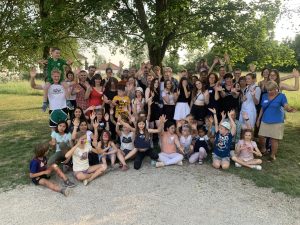 Parents and family were also invited to join and be part of the workshops, discussions, yoga, and other activities to help support the children with vitiligo.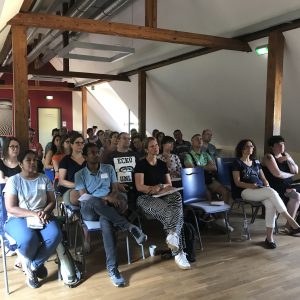 After an introduction evening for all, the children made friends easily and the parents too.  Sharing their experiences, their stories, and seeing vitiligo in other children gave a positive vibe and strength to the weekend – this increased awareness and acceptance.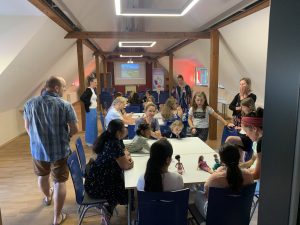 Dermatologists presented top tips and up-to-date information, book readings from an author, drawing and writing exercises for the children and adults – all contributed to an amazing mix of activities for the weekend.  A celebration of a birthday ended up in a water fight which helped us all cool in the summer heat and was very welcome!
Needless to say – longer together would have been better with so much to discuss and time to build relationships.  We hope that the weekend will be repeated again and again – for more families and children to benefit from.
Thank you Deutscher (German) Vitiligo-Bund e.V for the amazing organisation to make this happen.  June really is special month for us with Vitiligo.