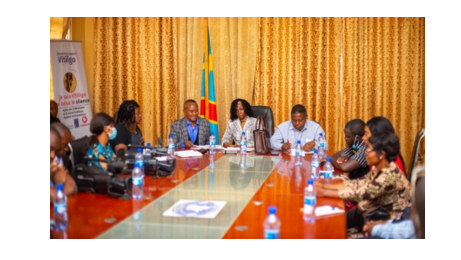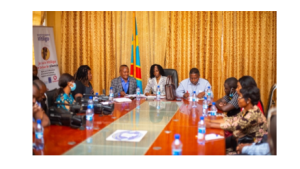 With a lot of energy and willpower,
The President, Huguette Kalenga Fabiola, and the members of the Franco-Congolese Vitiligo Association  have carried out several awareness-raising actions in Kinshasa
a press conference in the premises of the Ministry of Public Health of Haut-Katanga, in the presence of Dr François Kapamba (Head Director of the Ministry of Public Health), dermatologists, clinicians and many media (TV, radio, press), to provide information on vitiligo and the discrimination suffered by patients.
the AFCV has officially launched its project to identify people with vitiligo in the Democratic Republic of Congo, so that the disease could be included in the directory of pathologies recognized by the Ministry of Public Health.
They also focus on the creation of a laboratory specifically dedicated to dermatological examinations.
They wish to obtain the necessary authorizations for access to the new treatment Ruxolinitib, recently approved by the FDA.
Awareness-raising activities et artistic projects
A flashmob in Kinshasa on January 14, 2023, with the participation of several people with vitiligo gathered around the hook "I am vitiliginous, I break the silence".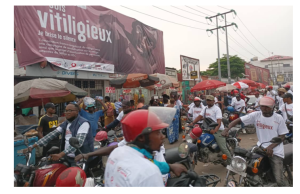 New mascots, video, and Facebook page
https://photos.app.goo.gl/M1hvWfsfFZCpiAG68
https://m.facebook.com/profile.php?id=100080009803272&refid=52&__tn__=C-